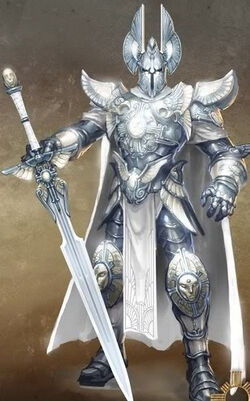 Greetings hero, and welcome to Might and Magic Wiki!
Thank you for your edit to the Forum:Bot flag request - YogsBot page, and we hope you contribute more.
Useful Links
Edit
In order to help you, we'll provide you with these links you might want to find useful:
Special:RecentChanges - an look at the recent edits on the articles.
Help:Contents - if you are new to Wikia, don't be shy - this is the page to help you!
Forum:Index - if you would like to ask a question, or have an idea you want to discuss about, then you may do it here.
Conclusion
Edit
If you need some additional help, say it on my talk page.
I'm looking forward to see you editing. To battle, hero! Huzzah!
Somarinoa (talk) 11:08, December 30, 2015 (UTC)
A question, can the bot move pages? Energy X ∞ 22:03, December 30, 2015 (UTC)
Huh, did you become a member of VSTF? Congratulations.
Anyhow, I made a new input on the bot request page. It is not an incomplete list, but is it something you had thought of? Energy X ∞ 15:09, January 19, 2016 (UTC)
Well, I am just asking if you think it is written precisely. It is incomplete list, however. Energy X ∞ 22:34, January 19, 2016 (UTC)
Bot requests
Edit
Just to clarify, not all tags need to be moved - for there are some pages that have the same name and appear in the same universe. Just stick to the bot requests on the forum page.
Also, H5 should also be Ashan, but there are few characters that appeared in that game that share the same name with other characters in other games. Energy X ∞ 21:39, January 24, 2016 (UTC)
Good to hear. As for moving pages, I can do that if you don't want to. Energy X ∞ 12:00, February 15, 2016 (UTC)
Misunderstanding
Edit
Er, well, looks like there was a misunderstanding with the bot. The pages shouldn't have images category (as seen [1] here), but this one. Energy X ∞ 20:29, January 1, 2017 (UTC)
Community content is available under
CC-BY-SA
unless otherwise noted.