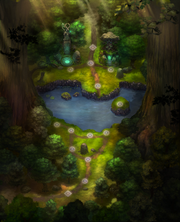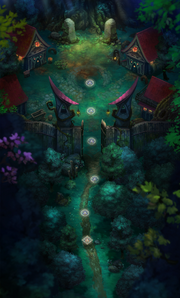 The Forest's Edge is the third and last location in the Sylvan campaign in Might and Magic: Clash of Heroes. It is preceded by the druid tree.
Anwen and Findan talk to the knight Varkas, who will try to stop Count Carlyle from starting a war. After saving the Mother Seed from Griffin troops, Anwen and Findan learn that Godric is a prisoner of the demons. When they go to free him, they are attacked by Azexes, but manage to drive him back to Sheogh. Godric is freed, and he decides to head back to the Griffin Empire and convince the Emperor to stop the attack on Irollan.
Objectives
Edit
These objectives can be found in the Forest's Edge area.
Mandatory
Edit
Nelir's battle puzzles
Artifacts
Edit
Community content is available under
CC-BY-SA
unless otherwise noted.