For other uses of the term, see chain.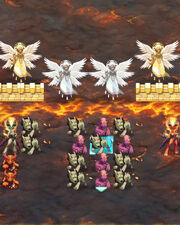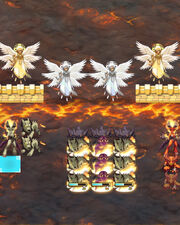 A Chain in Might & Magic: Clash of Heroes is an attack formation or wall that is created by removing a unit or a wall, instead of moving a unit. Creating a chain will give the player one bonus move, but removing the unit or wall also costs a move, so there is no move gain. If removing the unit creates more than one chain in a single move, the player can actually gain moves.
Creating chains can be a good way of making several attack formations or walls in a single turn, as there is no limit to the number of chains that can be created in a turn, provided that the player has units in the required positions.